Runbott is much more than a bottle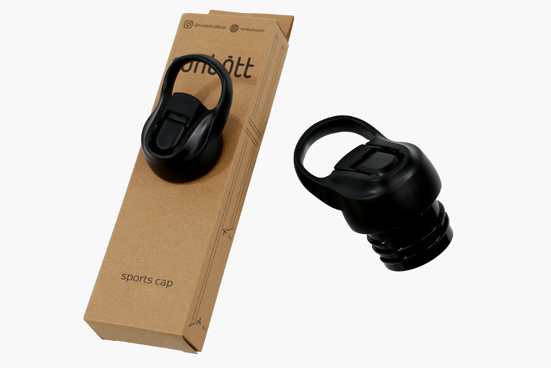 A simple change and your Runbott Sport becomes a sports bottle that will be your best companion on your hikes in the forest, on your climbs in the mountains or while catching waves on the beach.
The Sport cap has a flip-top silicone spout that opens and closes without touching it, making it 100% hygienic. It comes with two straws, the original and a spare so you can easily drink whenever and wherever you want. Its side handle is ergonomic and can be hung up so that your Runbott Sport can accompany you on all your adventures.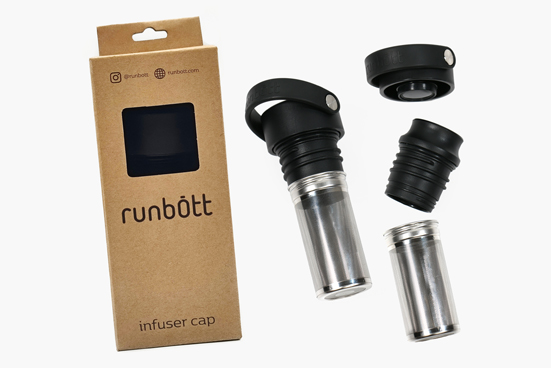 An infusion always feels good
Are you a tea or mate club member? You're in luck! The infuser cap allows you to prepare your favourite infusions and enjoy them whenever you feel like it. In winter, nice and hot.
In summer, ice cold. Compatible with all Sport models, it is 100% removable, easily washable and has a carrying handle.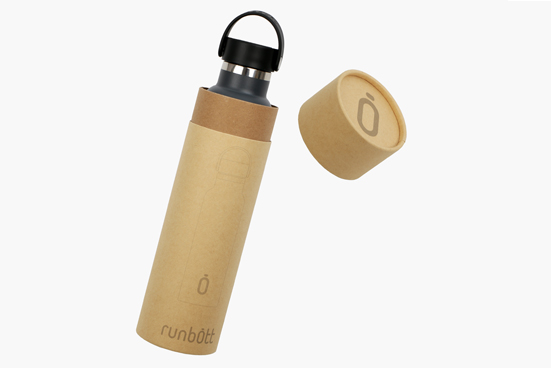 The individual pack adds a touch of distinction to your Runbott and makes it irresistible. Ideal to turn your bottle into the best of gifts, it is resistant and allows you to transport it without the risk of knocking it.
Its cylindrical shape makes it easy to attach a label. It is also eco-friendly: made of 100% recycled cardboard and plastic-free.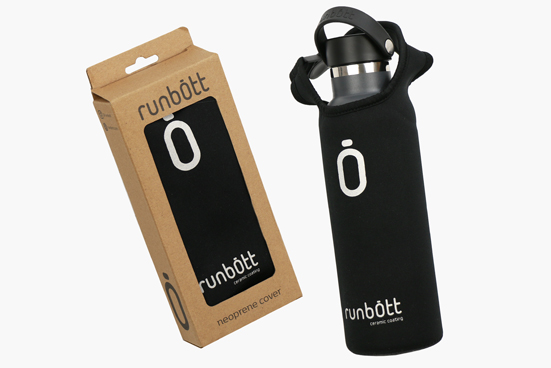 Hang up your Runbott, and enjoy!
You no longer have an excuse not to take your Runbott with you everywhere you go. The neoprene case is perfect for this and protects the bottle from falls, knocks or scratches. It is waterproof and has an adjustable strap that makes it 100% adaptable.
Compatible with the Sport (35 and 60 cl.) and City (all capacities) models. So now you know, hang up your Runbott and go out and take on the world!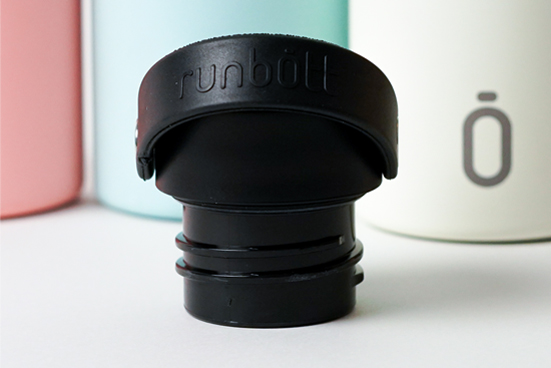 The original. The Runbott stopper is one of the reasons why our Sport bottle is unique. Easily screwed on, made of high quality polypropylene and 100% BPA free. Totally airtight, not a drop of liquid will escape to the outside.
Not only that, it is anti-condensation and helps to preserve the temperature inside. In addition, it has a rubber handle perfect for transport and with details that you will fall in love with. Compatible with all Sport models.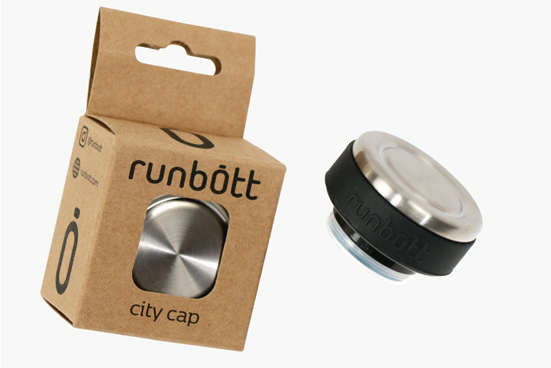 Quality is in the details
The perfect replacement for our most urban bottle. The Runbott City cap is easily screwed on and is made of high quality stainless steel (304) and polypropylene. 100% BPA free.
Completely watertight to avoid unnecessary leaks and to ensure that your drinks are always kept at the desired temperature. And to top it all off, with the classic City trim in elegant black.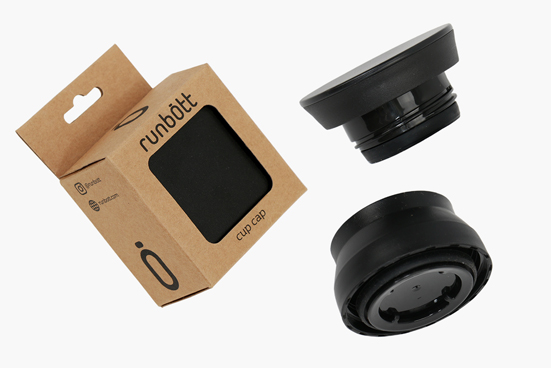 Drinking has never been easier
The youngest member of the Runbott family of accessories, but not the least important. With a 360° dispenser, it allows you to drink directly without touching, making it totally hygienic.
In addition, it is easy to screw on and 100% airtight. It does not condense humidity and keeps the temperature of the liquid you put inside your Runbott Cup intact.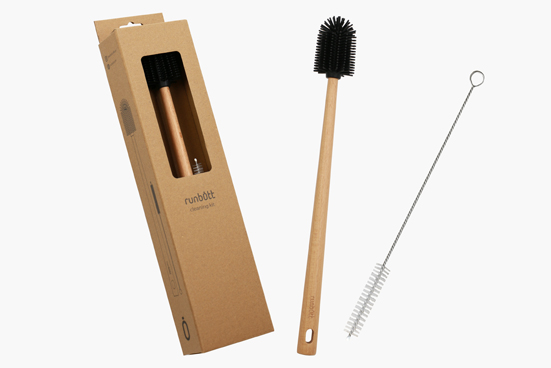 Your Runbott, as good as new
Keeping your bottles shiny as the first day is very, very easy thanks to our cleaning brushes: the larger one is made of wood and silicone, designed to reach all the nooks and crannies of your Runbott.
The smaller one will leave your Sport stopper straws spotless thanks to its micro bristles and 100% mouldable metal wand.