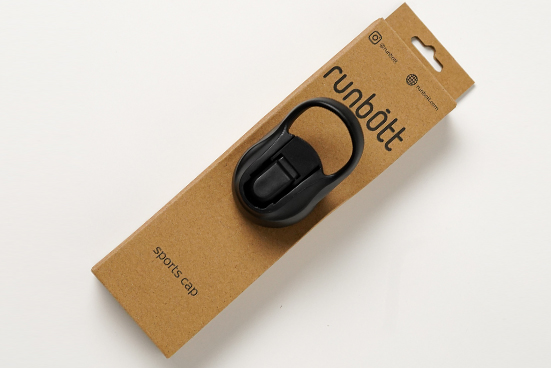 Turn your Runbott into a sport bottle to take with you to the gym, to the mountains or to the beach. With silicone mouthpiece, replacement cannula for greater durability and ergonomic side grip prepared for hanging and carrying more comfortably.
Prepare your favourite infusions with the filter cap for Runbott Sport 60 and Sport 35. Unscrewable, washable and with carrying handle.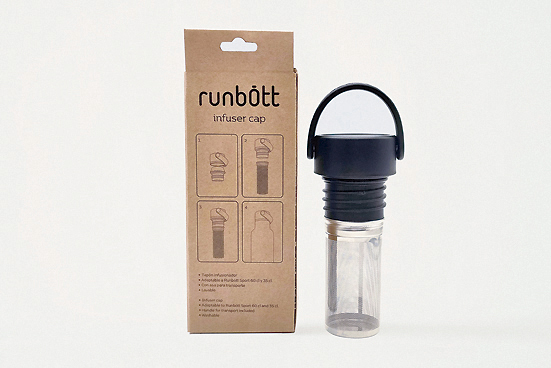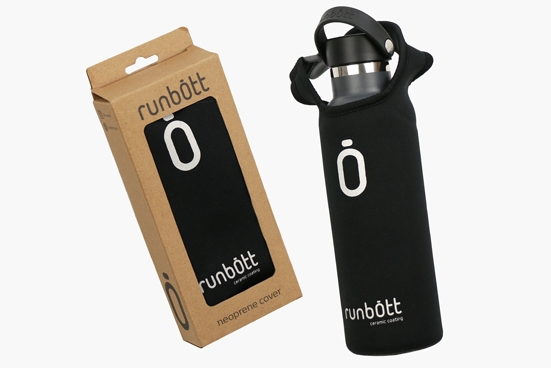 You have no excuses not to take your Runbott with you everywhere. Our neoprene sleeve is perfect for you to transport your bottle and protects it from bumps and scratches.  Its strap is adjustable so that you adapt it as you want.
An ecological and resistant pack for individual bottles. Ideal for gifts or transport without risk of hitting the bottle. It offers a wide labeling surface without edge limits of conventional boxes.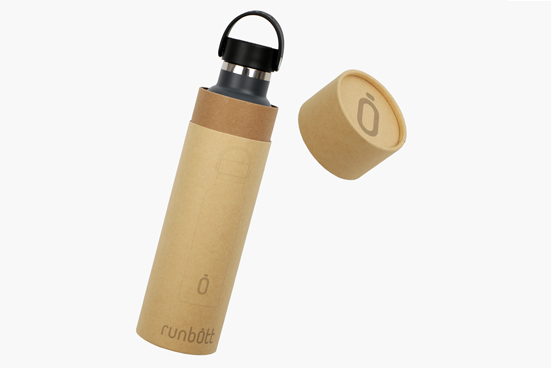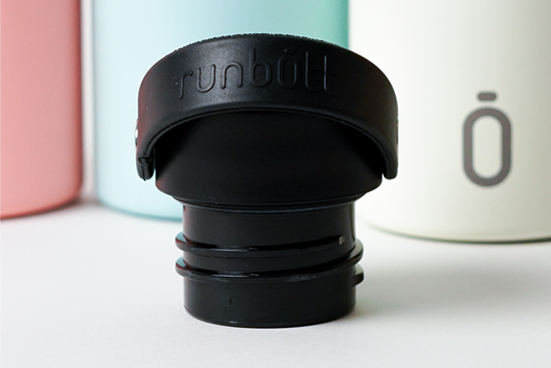 Plastic screw cap with hermetic rubber, does not lose, does not condense moisture, and preserves temperature. It has a practical useful rubber band to carry or hang from your backpack.
Cap for the Runbott City, unscrewable and washable. With metal and plastic parts, silicone decoration, and a rubber closure that makes it airtight and helps maintain temperature.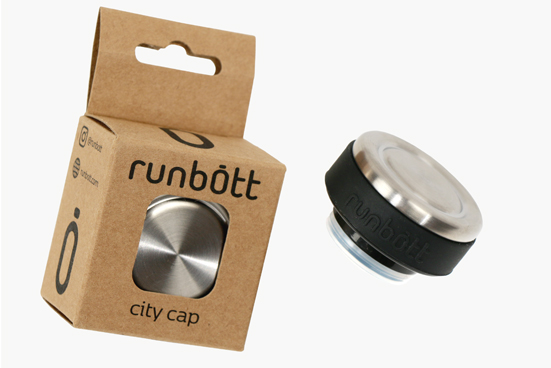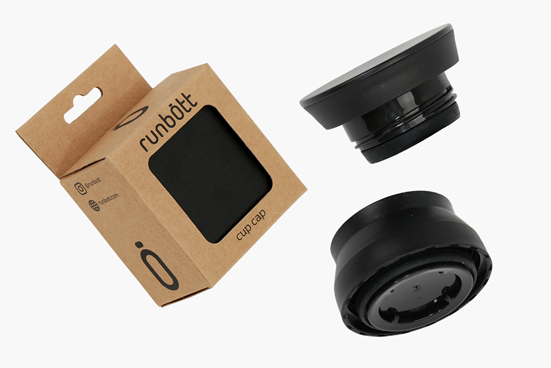 Plastic screw cap with dispenser, it has an airtight rubber, it does not leak, it does not condense humidity and it maintains the temperature.